Uncategorized
Wasps Win Against Worcester
The Wasps rugby team has gained second position in Aviva Premiership which has brought considerable pride to Dai Young who is the director of the team. Indeed, with the side having won despite several injuries, the director was full of praises for his team.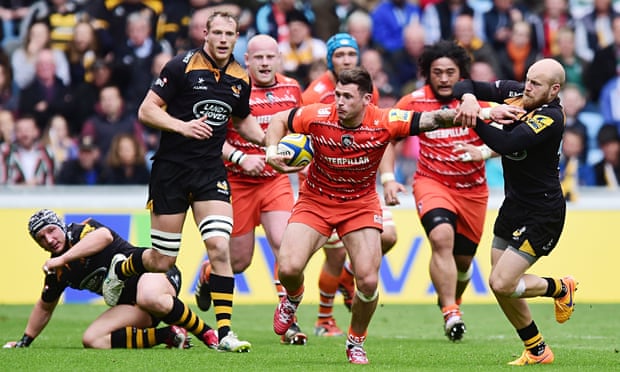 Even though the side was depleted as several players were injured, even then they were able to show it off to the Worcesters. Saracens are the reigning champions in the Premiership but the Wasps have been able to attain the second position behind them.
In the game that ensues against Worcester at Sixways, there were several notable players of the Wasps team absent. These were players like Christian Wade, Kyle Eastmond, Jimmy Gopperth and Danny Cipriani. These players were absent in the game for different reasons. Many were unable to play as they had other commitments to international games. However, the remaining squad showcased their strength even then. The director stated that there were several new players who played for the team and it was a good thing that they were given the opportunity to bring the team to victory.
Indeed, the game is all about physicality, but that did not deter the new team members. They met the opposition with the required strength and the result was heartening. Rob Miller was able to secure 16 points for the team. Dan Robson even scored several tries for the team. The director was apprehensive as the team had several players missing due to injuries.
Rugby is a tough game to win, especially when one is left with around twenty players or so. Even then the fact that the team won the game was a morale boosting performance for them. The fans are also equally excited about the victory that has been secured by the team.